Offering a Vast Array of Safety and Tactical Gear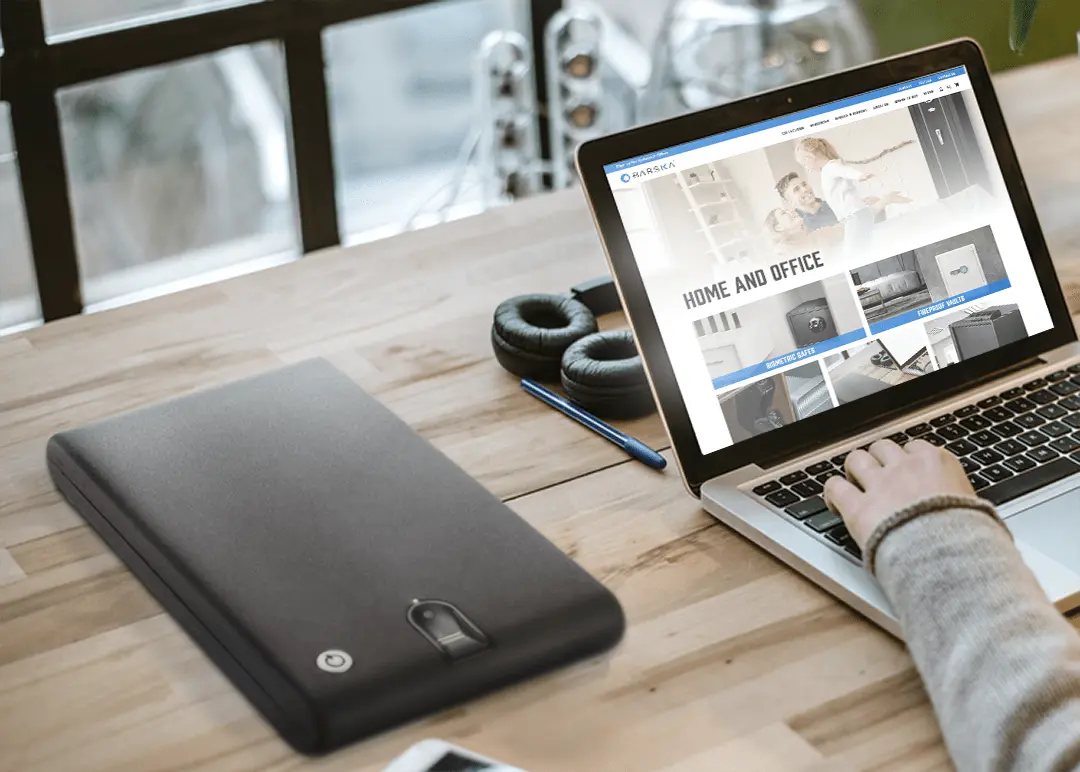 Pomona, CA, October 10th, 2023 – BARSKA, a leading name in the world of safety and tactical gear, is thrilled to announce the launch of its brand-new website, www.barska.com. Designed with our customers in mind, the new website is set to revolutionize the way you explore and shop for essential products ranging from safety and security equipment to top-notch tactical gear.
BARSKA has been a trusted name in the industry for 30 years, renowned for its commitment to quality, innovation, and customer satisfaction. With the launch of our new website, we aim to make your shopping experience even more seamless, informative, and enjoyable.
What can you expect to find on our new website?
Safety and Security Products: BARSKA offers a wide range of safety and security products designed to protect what matters most to you. Whether you're looking for home and office safes, depository safes, key cabinets, or biometric door locks, our new website provides a comprehensive selection to safeguard your loved ones and assets.
Tactical Gear: For outdoor enthusiasts, law enforcement professionals, and avid hunters, BARSKA's tactical gear collection is more comprehensive than ever. Explore an extensive lineup of riflescopes, binoculars, spotting scopes, red dot sights, gun cases, and more, all designed to enhance your precision and performance in the field.
Ease of Navigation: We understand the importance of streamlining your shopping experience. Our intuitive website design allows you to easily find the products you need, with user-friendly filters and categorizations that cater to your specific requirements.
Expert Advice: BARSKA's commitment to customer satisfaction goes beyond just offering great products. Our website features informative guides, product manuals, articles, and expert advice to help you make informed decisions about the gear that suits your needs best.
Ronnie Hossain, Vice President of Sales and Marketing, remarked, "Our website boasts the industry's most extensive array of products and filter options, providing our customers with the ability to choose products that best suit their requirements precisely. We are highly confident that this dedicated endeavor will simplify the product selection process for our customers. Whether you are a small business owner seeking essential products for your enterprise or an avid outdoorsman preparing for your next expedition, rest assured that we offer a diverse range of products perfectly tailored to meet your requirements."
BARSKA's new website is more than just an online store; it's a gateway to a world of safety, security, and top-quality tactical gear. Visit www.barska.com today to discover the exceptional range of products we offer.
About BARSKA:
BARSKA is a renowned global brand known for its strong dedication to offering high-quality safety, security, and tactical gear solutions at an affordable price. Our unwavering focus on providing top-tier products, innovative approach, and our commitment to ensuring customer satisfaction have solidified us as a trusted name.
For nearly three decades, since our establishment in 1994, BARSKA has remained steadfast in its mission to provide high-quality products at accessible price points to a worldwide customer base. Our products enjoy wide distribution, available through the most esteemed sporting goods retailers and major e-commerce platforms in the United States and beyond.
For media inquiries, please contact Benjamin Masi at benjamin.masi@barska.com or by phone at 909-445-8168 ext. 144.

Benjamin Masi
PR Liaison
BARSKA
855 Towne Center Drive
Pomona, CA 91767, U.S.A.